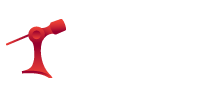 Call: +44 (0) 1744 850063


Established in 1990, Firemain Engineering was formed to provide both technical and product expertise to the fire protection industry, with particular focus on foam based fire fighting products.
As the company developed the client base and range of services expanded. We now have a product range sourced from some of the most recognisable and respected manufacturers of fire fighting equipment in the world. Our client base has expanded to include locations in Europe, Middle East, Africa and Asia.

Whilst we have remained true to our origins, we have expanded our portfolio beyond foam based products to include manual fire fighting and hydrant systems.

Firemain Engineering Ltd is an ISO9001 accredited company and we strive to provide our customers with the highest quality products. Our aim is to design, manufacture and consistently supply service and products which meet and exceed our customers' expectations. We aim to be the best performing supplier of products in our field.

Firemain is based in the North West of England between Liverpool and Manchester, ideally located close to all major transport facilities such as road, air and sea.

Our employees have an extensive history and experience within the fire protection industry and offer a broad based skill base for active fire fighting systems.