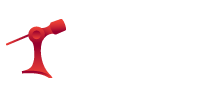 Call: +44 (0) 1744 850063


FIREMAIN ENGINEERING

CONTACT
Firemain offer a personal and friendly service with no automated switchboards. Please feel free to pick up the phone or email us with your enquiries.
Firemain may contact you from time to time with offers or product updates, please tick this box if you DON'T wish to receive these.*

*Firemain will not pass on your details to any third parties.

Address:
Firemain Engineering Ltd
Unit 6, Harrier Court,
Eurolink Business Park, Lea Green
St Helens, Merseyside WA9 4YR
T: +44 (0) 1744 850063
F: +44 (0) 1744 812014
Location:
View Larger Map