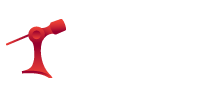 Call: +44 (0) 1744 850063



FIRE PROTECTION

WASTE TO ENERGY
With the accelerated move to achieve ever greener energy there has been a global growth in new low environmental impact energy solutions including waste to energy.
From its inception in 1995 in Holland Firemain staff has been involved in the design and supply of fire suppression systems for the waste to energy industry.

• Firemain Design, application engineering and commissioning service
• NFPA 850
• Remote control water/foam monitor systems
• Control panels
• Auto oscillation
• Foam proportioning systems
• Automatic activation systems
• Intrinsically safe hard wired or wireless operating systems
• Firemain quality

Whatever your specific waste to energy fire protection requirement may be Firemain has a solution.



For more information on our services use the link below or call our dedicated sales engineers on: +44(0) 1744 850 063